VIDEO EDITING SERVICES
Our team of video editor, not novel editors, but video editors has well over 15+ of experience. We've edited all types of projects from Documentaries, Feature Films, Corporate Videos, Sizzle Reels, Demo Reels, Weddings, and so many more.
If you need editing of any kind we can help!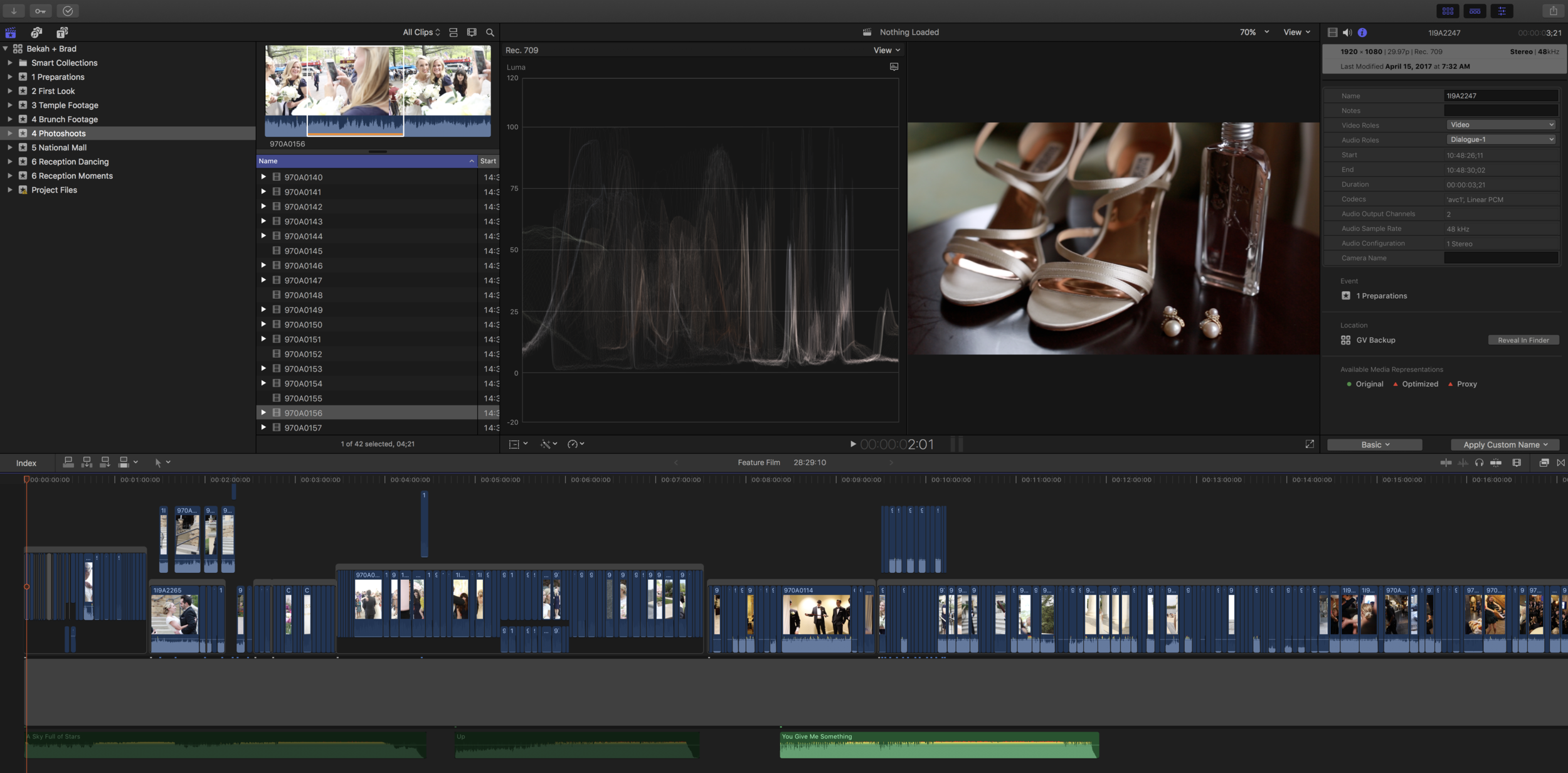 GEAR
We use fast and beefy Apple computers for any codec, resolution size or project. We have a team of editors if you need a project done promptly or you just want to unload a project on us. We can help!

Contact Us

HOURLY RATE & ESTIMATE QUOTE
Every project is different and the editing will be creatively tailored to your project. Music and audio are key to the pacing, speed, flow, and feel of any edit.

Elements needed
What kind of elements are needed for your video?
Will it just be editing?
Are graphics needed?
Audio Mixing?
Stabilization?
etc.

VIDEO PACING
We can edit at whatever pacing you need. Slow, fast, medium, happy, shocking, viral, etc. Music really determines this and we're happy to choose it or you can.